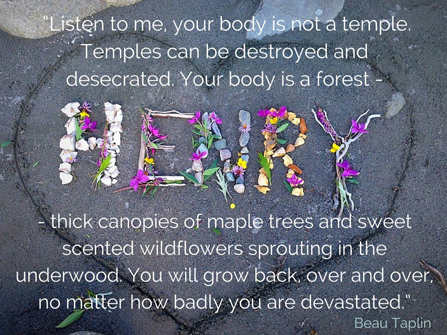 October is Pregnancy and Infant Loss Awareness Month. Today, October 15th, is also a special day of remembrance. As a childbirth educator and a doula, I have worked with several families over the years who have experienced losses while taking a childbirth class with me, after the class ended or while they were my doula clients. I have had the honor of attending clients as they birthed their baby, born still. I have also supported client and student families who lost their child several years after the birth. You never know when such a tragedy might hit. I asked my recent student, Rachel to share her experience, still very fresh, of the still birth of her son Henry Dean, on June 17th , 2015, shortly after she and her husband finished a seven week childbirth class series with me and several other families. I am grateful and honored that she was willing to share such a personal journey with me and all of you.
Sharon Muza: You recently gave birth to a son who was born still. Can you share the events leading up to the birth of Henry?
Rachel: I had a wonderfully boring pregnancy. All tests came back with good numbers, my blood pressure was always good, I never had any protein in my urine, we had a good anatomy scan, Henry's heartbeat was always in range…everything seemed right on track.
At my 37th week checkup, once again everything checked out fine. The very next day, I had a busy day at work and by the time I got home, I realized I hadn't felt him move much that day. I did all of the tricks and still couldn't get any movement, so we went to the hospital that evening to calm our fears. The nurse must have hunted for a heartbeat for 20 minutes. I had a horrible sinking feeling. I knew something was very wrong, and I could read it on her face. The doctor came in with the ultrasound and announced, sadly, that there was no heartbeat.
The sound that I made at that moment was pure anguish. Never had I felt that things were so very wrong in all my life. I just couldn't believe it was true. He was absolutely fine the night before, as far as I knew. And it didn't make sense that he could have possibly died just as we were planning his arrival into the world. They gave us the choice of a vaginal birth or cesarean and they ushered us into another room to begin induction. That night, my husband and I slept horribly as we held hands and cried. My mom and sister arrived the next morning. When I had dilated to 3cm from the prostaglandin, they started me on a Pitocin drip. I opted for an epidural before I even started feeling bad labor pain. I knew I couldn't handle the physical torment on top of my emotional state.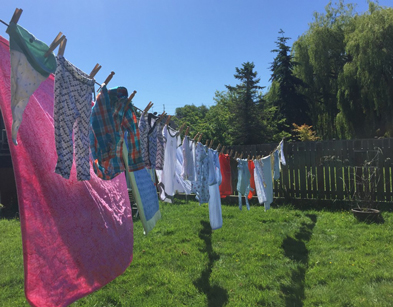 If there was any mercy at all during this impossible situation, it's that I had a relatively fast labor, especially for a first time mom. In less than 2 hours, I went from 3cm to complete. I only pushed for an hour and a half, staring in my husband's eyes and breathing in rhythm to his counting. Once he was born, my son was placed on my chest, as I had requested, and I sobbed as my mom and sister gave me and him kisses and said their goodbyes. Les and I were alone with our son for a little while before the nurse offered to bathe him. I realized I hadn't really been able to look at his little sweet face. I was clutching him so tightly to my chest, I didn't want to let him go and I didn't want to see that he really was dead.
Finally, I handed him over to a nurse and she cleaned me and then him. I was tethered to the bed because of all the IV and monitors. I hated it. I wanted to be able to get up and walk over to where he was at, but I couldn't. She put some clothes and a hand knit hat from the NICU on him, swaddled him, and handed him back to me. He was so beautiful. He was perfect. We spent several hours holding him, talking to him and kissing him. I remember whispering over and over, "I'm so sorry baby. I didn't know. I'm so sorry. I love you so much. So much."
"Now I Lay Me Down To Sleep" sent a photographer and he took some photos of our sweet Henry. They are still my most precious keepsakes, even more than his ashes or his little hat or his feet and handprints. Those photos are the world to me. Soon after the photos, we said our last goodbyes. Leaving the hospital with no baby was the worst. I felt so empty. And so stunned. It was like a nightmare I couldn't wake up from. I was in that state for several weeks.
SM: During your pregnancy, and while attending childbirth classes, did you ever think that something so tragic and shattering could happen to you?
R: Absolutely not. I heard stories sometimes and of course I had pity for those people, but I never ever considered it could happen to me. It's not something a pregnant woman really allows herself to think about, if she can help it. I remember in class, one of the couples asked about adding some "in case of death" contingency plan to their birth plan and Les and I looked at each other like "Why are we talking about this? What are we going to do if our baby dies?? We will crawl into a hole and die ourselves, that's what!"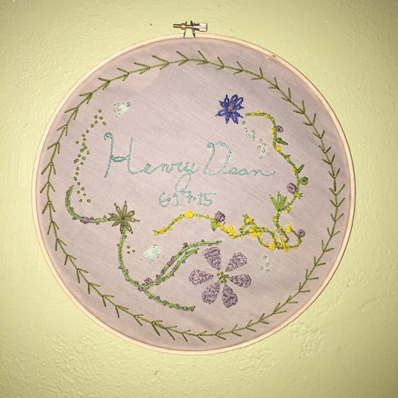 SM: Did I cover anything during your seven weeks of childbirth classes that helped you during the birth of your child, or in the days and weeks after?
R: I think the exercise when we held our hands in ice water helped me realize my pain management style, which ended up being the same for my delivery. I wasn't noisy. I just wanted to stare in my husband's eyes and breathe controlled, rhythmic breaths. That's exactly what I did during labor and pushing. As for the days and weeks after, I was not on any normal plan. I needed to be up and about much more than the average mom who recently gave birth. I needed to be outdoors and around people.
SM: After Henry's birth, how did you consider next steps in regards to letting your friends from childbirth class know what had happened? Did you feel it was important for them to hear? Were you worried about the impact this news might have on them?
R: I really questioned how and when to tell them. I wasn't sure if I should convey my story when not everyone had birthed their babies by that time. I didn't want to panic anyone, but I had a strange dilemma: I wanted to shield myself from any "hey you must be set to pop!" messages from my friends and family, so I felt compelled to share my sad news on Facebook. Since most of the class was also friends with me on Facebook, I knew they would see a post. So I decided it was more important for the timeline to be dictated by my needs, and what I needed was to share with my friends and family. I made two posts. One for my general Facebook and one for the birth class, which included a bit more detail about my birth. For some reason, writing out some of the labor details felt necessary to keep it in context of the other birth stories. It seems strange, looking back. But I don't know that there is any clear path forward when you are in that mental state.
SM: What type of response did you receive from your classmates when they became aware of the situation?
R: They were amazing. They showered us with support and words of comfort. Many of them chose to sign up to bring meals to us and a few have reached out and followed up even recently. Just today, we received a wonderful gift of handmade memorial artwork from one of the couples. It truly made my day.
SM: Have you remained connected to anyone from the class? Did you continue to stay in the online FB group? As others announced their births, how did you protect yourself while being in such an emotional place?
R: Yes, I am still in touch with some of them. I am planning to stay on the FB group, I think because I want to see the babies grow up. It might be difficult but nothing about this is easy. I had mixed emotions seeing their birth announcements. In some ways, I had a wave of relief every time another healthy baby was born. In other ways, it was such a horrible reminder of what we lost. Frankly, I did a bad job protecting myself. I convinced myself that I needed to scroll through Facebook every day and see photos of all those newborns to desensitize myself. "It's life! Get used to it! Better to sob over babies in the comfort of your own home than out in public!" I only recently gave up on keeping up. I found online support groups that take more of my time these days.
SM: What community and online resources did you find most valuable after you lost your son that should be included in every childbirth class?
R: We met some very good friends from our local support group, "Parent Support of Puget Sound." I like reading "Still Standing" magazine and "A Glow in the Woods." And there are other blogs I read, including "Scribbles and Crumbs" and "Pregnancy After Loss Support" to keep some hope for the future. I am extremely active in a reddit group called ttcafterloss and they have been amazingly supportive. It's a small online community and you really get to know each other. Really, I don't know if it's appropriate to distribute a list of these resources to every class. I think doulas and childbirth educators could maintain their own lists and then let everyone know ahead of time that they have a good current list if it's ever needed.
SM: What would you like to tell other childbirth educators and birth professionals about your experience that could help them to help others who find themselves in a similar situation?
R: During this type of birth, the parents cannot think straight or make all the right choices. Nurses are asking you whether you want an autopsy and to which funeral home they should send your baby's body. These are not normal questions, and they are impossible to answer. Meanwhile, you are trying to determine what to do with the last hours with your baby as your world is crumbling around you. I would like childbirth educators and birth professionals to have their own list of "default" decisions. Most people who don't have an autopsy seem to regret it, for instance (we did have one). People who refuse photos are also likely going to regret it later. Somehow, please find a way to gently usher these poor parents toward the choice that they will regret the least. Don't be pushy, of course, but don't assume each half-brained decision is set in stone. They are not themselves. Tell them a friend of yours whose son was stillborn (me) only got a few photos because it was uncomfortable to watch the photographer…she didn't get any of her holding her son and it is her biggest regret about that day. Comfort and words of support are great, but sound and practical advocacy is downright necessary. Also, be sure they know what to do when their milk comes in. It is agony on so many levels, and some people in my support group were not even warned that it would happen!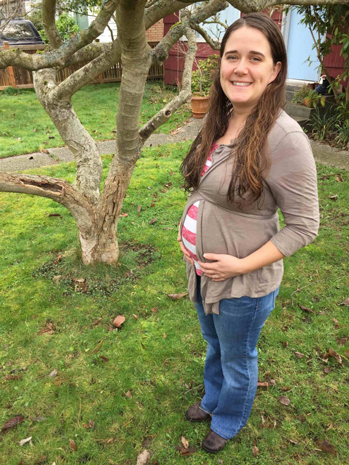 SM: What else would you like others to know about your experience? What has been helpful and given you strength to move forward in the face of such a significant loss?
R: My greatest fear is that people around me will forget Henry or expect me at some point to have moved on. In reality, Henry will always be my first child, and I will never ever "move on" or "get over" him. When people ask me about him or say his name, it means the world to me. Even if it makes me cry, it is the greatest gift to know that others haven't forgotten and they miss him too. I'm still very fresh in my grief, but I worry that as the years go by, my husband and I will be grieving alone.
What has been helpful and given me strength is finding ways to connect and feel close to Henry, and finding ways to create a meaningful legacy for him. Being outside is always very helpful. Just looking at the trees sway in the wind or watching waves on the beach makes me feel close to him. And I truly believe I am a better person because of him. My love for him didn't go anywhere. I have more love and compassion and empathy, and I want to spread more "good" into the world to try to make up for what we all lost. I want to live life more fully, since he never got the chance. I want his birthday to prompt "Random Acts of Kindness," and I want his due date to be a "Day of Hope." Finding these ways to share him with my friends and family has helped me heal.
For some reason, metaphors became quite helpful as I tried to make sense of things. One of the first examples is a quote by Beau Taplin that was shared by my sister in the first or second week after we lost Henry: "Listen to me, your body is not a temple. Temples can be destroyed and desecrated. Your body is a forest—thick canopies of maple trees and sweet scented wildflowers sprouting in the underwood. You will grow back, over and over, no matter how badly you are devastated." I read and thought about that quote a lot. The idea that I was alive and resilient, even if I didn't feel like I was either of those things, gave me hope. All summer long, there were wildfires in the area. I started feeling like Henry's death was a wildfire in my life. I was just a sad and destroyed version of my former self. Then I thought more about it and realized how important wildfires are, and how they are vital to healthy forests. There are also things that can only grow after a wildfire. In the same way that I was open to the world in a new way. And I can actively choose what to plant and what to leave behind. It was empowering and important, and it helped me put a positive light on the absolute worst reality. I also felt the metaphor of a tunnel. I felt like I was in a pitch black tunnel, but there was as tiny glowing light at the end that represented hope, love, support, compassion – the potential beauty of life. I could turn my back and feel alone in the dark whenever I needed to (and sometimes, you really do need to), but I knew that light was there and I could focus on it when I needed it.
One helpful thing was that I created an Instagram account to keep photos of moments and things that remind me of Henry. I collect photos of nature, the many memorials of stones and sticks spelling his name, and other artwork devoted to him. The sweet thing is that other people have started adding their own photos to #hellohenrydean. People also send me photos with stories that I add myself. I recently decided to participate in CarlyMarie's "Capture Your Grief" photo project for the month of October. It's a way to honor Henry and share my journey with people, and the support I have received from my daily posts has been amazing.
SM: Many people are compelled to help after a loss like this. What would you recommend to people, if they are searching for a way to support a newly bereaved mother and family?
R: I cannot tell you how many messages I got from people that included the words "please let me know if there is anything I can do for you." While I understand there is a desire to reach out and help, people should know that those words will almost never solicit an actual meaningful request from parents who just lost their child. Here is a list of the most helpful responses I received from people:
A friend set up a meal train and sent it out to my baby shower list. I then forwarded the link in my announcement email. It was SO helpful to have a place where people could organize themselves. We didn't cook for nearly two months. You just can't take care of yourself like normal, so having home cooked meals provided by close friends was a really big help. We were nourished physically and emotionally because we often visited with friends when they dropped by. To follow on my statement above, it was nice to forward the link to anyone who threw out the "let me know if there is anything I can do to help" note.
If there is no meal train but you'd like to help with a meal, be specific with your offer. "I'd love to drop a meal by next week. Let me know if you would prefer breakfast or dinner, if you have any dietary restrictions, if you prefer frozen or hot, and whether you would prefer a visit or for me to leave it on your porch." And then follow up.
If you have friends or know people who have gone through similar heartbreak, I was desperate to talk to others who have experienced this type of loss but were further along their journey (especially if they had subsequent children). Several people mentioned putting me in touch with friends, but no one ever followed up. Before offering to connect, check with your friend first and then tell the newly bereaved parents that you have a friend who would be willing to talk with them, if they would like. Have the contact info with you, or forward it in an email.
Emailing a list of resources that can be referred back to is definitely helpful. It can include local support groups, websites, blogs, etc.
If you want to send flowers, consider a live plant instead. Something about watching flowers die is depressing.
Offer to come have a cup of tea or coffee with them, and listen to them tell their story. Repeating my story over and over was a big part of my healing.
Going outside was imperative to my healing. Perhaps offer to pick your friend up for a trip to the beach or a pretty park (one that isn't likely to have babies and children everywhere). It took me some time to realize how important nature is for the healing process. And once my body had healed, I liked going on walks with people.
Thank you Rachel, for sharing your story and the story of your son, Henry Dean. I am very appreciative of your time and thoughtfulness in helping me to share information that may help other birth professionals support families in similar situations. I want you to know that I will always remember Henry Dean and his story, and his brave and beautiful parents. I have compiled a list of resources that professionals may find useful.
Science & Sensibility Resources
From our sister blog, Giving Birth With Confidence