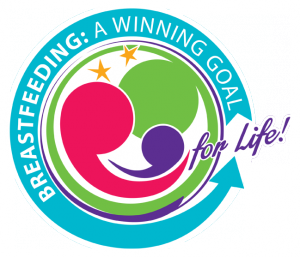 August 1-7, 2014 is World Breastfeeding Week and this year's theme is Breastfeeding: A Winning Goal for Life. This year's theme builds upon the Millenium Development Goals (MDGs) developed by the United Nations and global partners. Breastfeeding plays a critical role in achieving all eight of the MDGs. The World Alliance for Breastfeeding Action created a dynamic and clear graphic demonstrating how increasing global breastfeeding rates has the ability to impact every single one of the MDGs.
With this in mind, the World Breastfeeding Week theme, "Breastfeeding: A Winning Goal for Life" calls on celebrants to "Protect, Promote and Support Breastfeeding: It is a Vital Life-saving Goal." The theme recognizes the critical role that excellent support plays in achieving this goal and childbirth educators are right up there as one of the critical players, as childbirth educators are prepared and qualified to help new families learn about breastfeeding in their childbirth education classes.
Lamaze International supports getting breastfeeding off to a good start with the sixth Healthy Birth Practice: "Keep mother and baby together – It's best for mother, baby and breastfeeding." Your role as a childbirth educator in normalizing breastfeeding, providing prenatal instruction on breastfeeding basics and sharing additional breastfeeding resources for families to utilize after their baby arrives contributes to the Millenium Development Goals with each and every family you reach.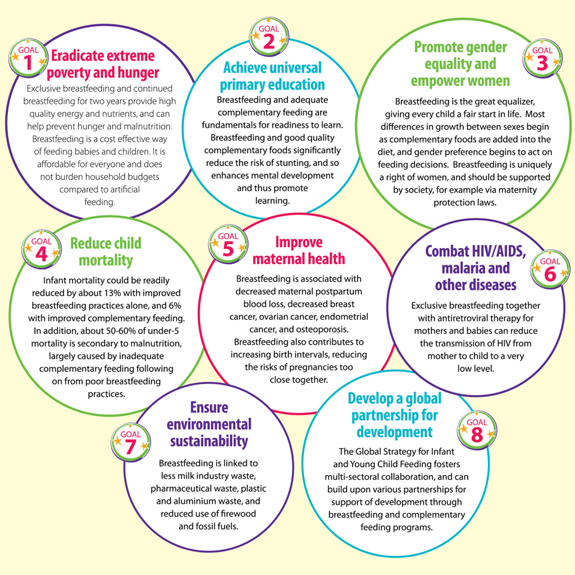 Childbirth educators, along with doctors, midwives, labor & delivery nurses, lactation consultants, doulas, and others help support families in reaching their breastfeeding goals, and celebrate breastfeeding with every mother and new family they reach. Breastfeeding is a team effort and everyone plays a critical role.
Have you shared World Breastfeeding Week information with your families that are in your childbirth education classes? Can you recall the times when a family followed up with you and thanked you for the evidence based information that you provided in their childbirth class, helping them to be prepared to breastfeed their baby after birth. What you do matters every day to mothers and babies and that includes the efforts to share accurate information about breastfeeding and breastfeeding resources with your students. Thank you, childbirth educators, for making a difference. For more information about World Breastfeeding Week 2014, check out the World Alliance for Breastfeeding Action website.