by Christine H. Morton, PhD
Researcher and Lamaze International Board Member Christine H. Morton, Phd shares information about a just released Toolkit on educating professionals about preeclampsia and it's potentially very serious consequences. Dr. Morton discusses how you can get a copy, take a webinar introducing the features and help reduce the number of women impacted by this serious pregnancy illness. – Sharon Muza, Community Manager.

When my academic partner and I observed childbirth classes several years ago as part of our Lamaze International-funded research (Morton 2009, Morton et al, 2007), we noted that many childbirth educators included a list of signs and symptoms to watch out for during their initial class meeting with expectant couples. Some of these signs and symptoms were signals of early labor (mucous plug, leaking amniotic sac, contractions) while others might portend a more serious complication such as placental abruption (bright red bleeding), or preeclampsia (blurred vision, extreme swelling, headache), or worse case scenario, fetal demise (reduced to no fetal movement). At the time, we wondered about the seeming contradiction of classes ostensibly designed to promote confidence in women's bodies to give birth while from the outset telling women about things to watch out for, or "warning signs." Some instructors advised students to post the list on the fridge or on the bathroom mirror.
Now, after five years working at the California Maternal Quality Care Collaborative, and reviewing hundreds of cases of maternal death, I understand the importance of sharing information with pregnant women (and their partners) so they can understand when a symptom or condition goes beyond normal. I understand why it is so important for women to know their own bodies, including their normal blood pressure, so they (or their partners) can be effective patient advocates if they sense something doesn't feel right.
It's an important balance for educators and other birth professionals to discuss the normality of physiological birth alongside the reality that about 8-12% of women will have medically complicated births. (Creanga, 2014), (Fridman, 2013) I remember hearing from partners who wanted to know what to look out for, so they could fulfill their roles as "protectors" as well as "co-creators of sacred space," as one educator referred to them.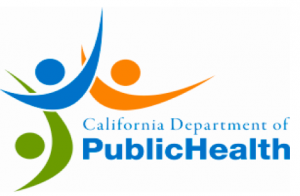 Preeclampsia is the second leading cause of pregnancy-related death in California, accounting for 17% of all deaths. (Druzin et al, 2014.) Preeclampsia is a severe obstetric condition characterized by high blood pressure, which left untreated, can lead to stroke, prematurity and death of women and babies. As part of the California Pregnancy-Associated Review (CA-PAMR), an expert committee analyzed the medical records of 25 women who died of preeclampsia. The committee identified contributing factors, and opportunities to improve care. All of the California deaths due to preeclampsia had some chance of preventability, with nearly half having a good-to-strong chance to alter the outcome. For every woman who dies, at least 40-50 experience severe complications requiring ICU admission and another 400-500 experience moderate-to-severe complications from preeclampsia or other hypertensive disorders. One important factor in the deaths was delayed recognition and response to signs and symptoms of severe hypertension.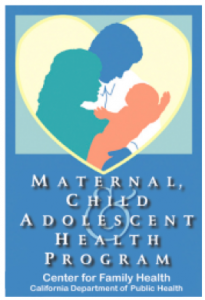 The lessons we learned from reviewing those cases were used to inform the development of the California Toolkit: Improving Health Care Response to Preeclampsia. CMQCC and the California Department of Public Health (CDPH), Maternal, Child and Adolescent Health (MCAH) Division collaborated to develop and disseminate this toolkit using Title V MCH funds provided by CDPH-MCAH. The goal of this toolkit is to guide and support obstetrical providers, clinical staff, hospitals and healthcare organizations to develop methods within their facilities for timely recognition and organized, swift response to preeclampsia and to implement successful quality improvement programs for preeclampsia that will decrease short- and long-term preeclampsia-related morbidity in women who give birth in California. (Druzin et al 2014).
Experts from obstetrics, perinatology, midwifery, nursing, anesthesia, emergency medicine and patient advocacy relied on best evidence, expert opinion and the Toolkit includes:
Compendium of Best Practices: eighteen articles on multiple topics around hypertensive disorders
Appendices: Collection of all Care Guidelines including tables, charts and forms that are highlighted in Article Sample forms for policy and procedure
Slide set for Professional Education: slides that summarize the problem of and the best practices for preeclampsia to be used for local education and training
Of particular interest, the toolkit addresses the management of severe preeclampsia < 34 weeks, the importance of recognition and treatment of delayed postpartum preeclampsia/eclampsia in the emergency department and early postpartum follow-up upon discharge for women who were diagnosed with severe hypertension during childbirth. The Preeclampsia Foundation was a partner on the Task Force, and has created educational material for pregnant women and their families, in English and Spanish. Hospitals, clinics and childbirth educators can order these materials at no cost (shipping and handling only) from the Foundation. There is a free webinar available on February 25th introducing the toolkit to professionals.

Thinking back to my childbirth education observations, I am struck that the educators never mentioned preeclampsia or defined it. Not one suggested women should know their normal blood pressure. The Preeclampsia Foundation commissioned a report in 2012 which reviewed the top pregnancy and childbirth advice books and found that many either failed to mention the condition or contained misleading or incorrect information about preeclampsia, HELLP or eclampsia. With hypertensive disorders of pregnancy on the rise (as well as other maternal morbidities) (Fridman et al 2013; Creanga et al 2014) it's important for childbirth educators and birth professionals to help women understand signs and symptoms and to know what those signs and symptoms might mean.
Even as we know most women are healthy and are highly unlikely to experience a severe complication in pregnancy and childbirth, we must also acknowledge that some women do, and by leaving them out of the classes and books, we silence their reality. As one woman noted in a research study on experiences of severe pregnancy complications said:
There's a lot of information out there or bad information that can make you feel like you did this to yourself. But there's every kind of woman that has gone through some sort of thing. You don't see red flag kind of behaviors in the population of women who get preeclampsia or a lot of the other kinds of issues that can cause childbirth injury and the bad childbirth experiences. I understand the way the books put it is that they want to reassure you that it's not going to happen to you, but the kind of flipside of that is to say that when it does happen to you, where are you then? You know? I think they set you up for PTSD, for postpartum depression. They kind of make it seem, like, "Oh hey! You're fine. Everything's going to be great. It's not going to happen to you" so what are you left when it does happen? (Lisa, in Morton et al 2103).
We owe it to pregnant women to give them the information they need to understand the fullness of their pregnancy and childbirth experiences, whether normal or complicated. The Preeclampsia Toolkit will hopefully help those clinicians who care for childbearing women better manage and reduce the severity of complications when they arise. Since its release last month, the Toolkit has been downloaded over 1376 times in all 50 states states (plus District of Columbia and Puerto Rico) along with 5 countries; Australia, Canada, Wales, Mexico and Malaysia. The response to this Toolkit has been incredible and it is clear that there is a need for practical tools that hospitals and clinicians can use to improve their response to hypertensive disorders of pregnancy.
Do you share information about preeclampsia in your classes and with your clients? How do you discuss it? What are your favorite learning tools? Let us know in the comments. – SM
References
Creanga, MD, PhD, Andreea A. ; Cynthia J. Berg, MD, MPH, Jean Y. Ko, PhD, Sherry L. Farr, PhD, Van T. Tong, MPH, F. Carol Bruce, RN, MPH, and William M. Callaghan, MD, MPH, Maternal Mortality and Morbidity in the United States: Where Are We Now? JOURNAL OF WOMEN'S HEALTH, Volume 23, Number 1, 2014, DOI: 10.1089/jwh.2013.4617
Druzin, MD Maurice; Laurence E. Shields, MD; Nancy L. Peterson, RNC, PNNP, MSN; Valerie Cape, BSBA. Preeclampsia Toolkit: Improving Health Care Response to Preeclampsia (California Maternal Quality Care Collaborative Toolkit to Transform Maternity Care) Developed under contract #11-10006 with the California Department of Public Health; Maternal, Child and Adolescent Health Division; Published by the California Maternal Quality Care Collaborative, January 2014.
Fridman, PhD, Moshe; Lisa M. Korst, MD, PhD, Jessica Chow, MPH, Elizabeth Lawton, MHS, Connie Mitchell, MD, MPH, and Kimberly D. Gregory, MD, MPH, Trends in Maternal Morbidity Before and During Pregnancy in California, Am J Public Health. Published online ahead of print December 19, 2013: e1–e9. doi:10.2105/AJPH.2013.301583)
Morton, C. H. (2009). A fine line: Ethical issues facing childbirth educators negotiating evidence, beliefs, and experience. The Journal of perinatal education, 18(1), 25.
Morton, C.H., A. Nack, and J. Banker, Traumatic Childbirth Experiences: Narratives of Women, Partners, and Health Care Providers. Unpublished manuscript. 2013.
Morton, C. H., & Hsu, C. (2007). Contemporary dilemmas in American childbirth education: Findings from a comparative ethnographic study. The Journal of perinatal education, 16(4), 25. Chicago