One of the highlights of my attendance at the joint Lamaze International/DONA International Confluence in Kansas City, MO last month was the opportunity to hear Eugene Declercq, PhD, present a plenary session entitled "What Listening to Mothers Can Tell Us about the Future Challenges in US Maternity Care." Dr. Declercq is a professor of Maternal and Infant Health at Boston University School of Public Health. It is always a true pleasure to listen to Dr Declercq, not only for his delightful Boston accent, but also for the creative and impactful way that he shares data and facts about the state of maternity care, primarily in the United States.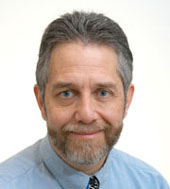 This presentation was no exception and Dr. Declercq helped conference attendees to tease apart the information gleaned from the most recent Listening to Mothers III study, and look at this information in relationship to data from the two previous Listening to Mothers studies.
Dr. Declercq reminded those of us in the audience that the most recent update of "Birth by the Numbers" was just made available on the Birth by the Numbers website. I am a huge fan of the previous versions of this short film, that highlighted statistics on how the United States is doing on several key maternal and infant indicators in relation to other nations around the world. The information continues to be both eye opening and sobering at the same time. I encourage you to view the most recent edition included here.
Dr. Declercq's website has tons of useful information that you can take into the classroom. I subscribe to/follow the blog on his website and look forward to new articles when they come out. Dr. Declercq also generously shares PowerPoint slides on both the "Birth by the Numbers" presentation as well as "Cesarean Birth Trends" that educators can freely use in their own classroom.
Should you be interested in maps and details on the cesarean birth trends for several other countries, including Australia, Brazil and Germany, that information is provided along with a state by state breakdown.
You can also find the updated Birth by the Numbers video on the Lamaze websites for professionals and for parents.
If you have not seen them, I also really enjoy Dr. Declercq's videos "The Truth about C-Sections" and "Debunking the Myth: Home Births are Dangerous" published in cooperation with Mothers Naturally
One last fun fact – did you know that Dr. Gene Declercq is a Lamaze Certified Childbirth Educator! Thanks Dr. Declercq for all you do to get solid data to all of us in fun and informative ways. I appreciate it.
A challenge for you! How might you use the information in the updated video and on the Birth by the Numbers website in your childbirth class, with doula clients or with the patients you care for? Do you have any teaching ideas that you would like to share with Science & Sensibility readers? I would love to hear your creative ideas and I know others would too. Sharing teaching tips helps all of us become better educators.