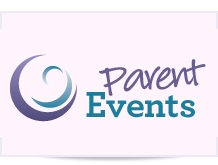 If you are a birth professional who works with families exploring their VBAC options, then you will want to let them know about this *free* Lamaze International for Parents webinar on this very topic.
Lamaze's latest webinar will answer some of these pressing questions expecting parents have as they consider VBAC as a viable option for birth. The "Preparing for Vaginal Birth: Pushing Past a Previous Cesarean" webinar will help parents to:
Learn about the latest research findings regarding safety of VBAC
Understand the benefits and risks that come with VBAC
Learn about existing VBAC access issues, and why women have such a hard time finding supportive care providers
Ensure that women have the support they need if they decide VBAC is right for them.
The presenters are Desirre Andrews, CPM, CCCE, CLD, CLE, LCCE and Debbie Petersburg, LCCE, FACCE. Desirre has expertise in the perinatal field as an educator, doula, advocate, trainer, public speaker, blogger and social media enthusiast. She connects with consumers and birth professionals to be encouraged, confident and equipped to positively impact maternal and fetal health on the individual basis and broad spectrum. Debbie currently serves as the Childbirth Educator Training and Resources Chair within the Education Council of Lamaze International. She has been a Trainer for the Duke AHEC Lamaze Seminar program since 2008 helping to facilitate training throughout the southeast as well as Lamaze Annual Conference pre-seminars. She has also taught childbirth education and labor support classes since 1996 at Rex Hospital in Raleigh, North Carolina and serves as the education representative on the hospital's Patient Satisfaction Committee.
Please share with your clients, students, patients, friends and family who may find this information useful. They may register here.
To see previously recorded parent webinars available for viewing, click here.