By Lawrence Leeman, MD, MPH and Diane Holzer, LM, CPM, PA-C
On Tuesday, readers learned about the history and objectives of the Home Birth Consensus Summit, a collective of stakeholders, whose goal is to improve maternal infant health outcomes and increase collaboration between all those involved in serving women who are planning home births. The interdisciplinary collaboration that occurs during the Summits brings representatives from many different perspectives to the table in order to improve the birth process for women and babies. You may want to start with the post "Finding Common Ground: The Home Birth Consensus Summit" and then enjoy today's post on the Home Birth Consensus Summit's just released "The Best Practice Guidelines: Transfer from Home Birth to Hospital." Today's post was written by Dr. Lawrence Leeman and Midwife Diane Holzer, two of the members on the HBCS Collaboration Task Force, a subgroup tasked with developing these transfer guidelines. Share your thoughts on these new guidelines and your opinion on if you feel that they will improve safety and outcomes for mothers and babies. – Sharon Muza, Community Manager, Science & Sensibility
Leea Brady was a second-time mother whose first baby was born at home. One day past her due date, an ultrasound revealed high levels of amniotic fluid, which can pose a risk during delivery. Although she planned to have her baby at home, on the advice of her midwife, Leea transferred to her local hospital.
"I knew that we needed to be in the hospital in case anything went wrong," said Brady. "I was really surprised when I arrived and the hospital staff told me they had read my birth plan, and they would do everything they could to honor our intentions for the birth. My midwife was able to stay throughout the birth, which meant a lot, because I had a trusting relationship with her. She clearly had good relationships with the hospital staff, and they worked together as a team."
A recent descriptive study (Cheyney, 2014) reports that about ten percent of women who plan home births transfer to the hospital after the onset of labor. The reason for the overwhelming majority of transfers are the need for labor augmentation and other non-emergent issues. Brady's transfer from a planned home birth to the hospital represents the ideal: good communication and coordination between providers in different settings, minimizing the potential for negative outcomes.
However, in some communities, lack of trust and poor communication between clinicians during the transfer have jeopardized the physical and emotional well being of the family, and been frustrating for both transferring and receiving providers. Lack of role clarity and poor communication across disciplines have been linked to preventable adverse neonatal and maternal outcomes, including death.(Guise, 2013,Cornthwaite, 2008) With optimal communication and cooperation among health care providers, though, families often report high satisfaction, despite not being in the location of their choice.
Recent national initiatives have been directed at improving interprofessional collaboration in maternity care.(Vedam, 2014) This is why a multi-disciplinary working group of leaders from obstetrics, family medicine, pediatrics, midwifery, and consumer groups came together to form a set of guidelines for transfer from home to hospital. The Best Practice Guidelines: Transfer from Planned Home Birth to Hospital are being officially launched today by the Home Birth Consensus Summit and will be highlighted at a series of upcoming presentations at conferences and health care facilities.
The authors of the guidelines, known as the Home Birth Summit Collaboration Task Force, formed as a result of their work together at the Home Birth Summits.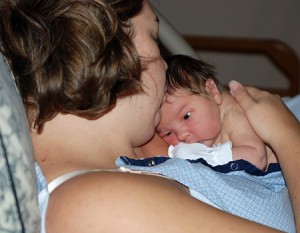 "Some hospital based providers are fearful of liability concerns, or they are unfamiliar with the credentials and the training of home birth providers," said Dr. Timothy Fisher, MD, MS, at the Hubbard Center for Women's Health in Keene, NH and an Adjunct Assistant Professor of Obstetrics and Gynecology, Dartmouth Medical School. "But families are going to choose home birth, for a variety of cultural and personal beliefs. These guidelines are the first of their kind to provide a template for hospitals and home birth providers to come together with clearly defined expectations."
The guidelines provide a roadmap for maternity care organizations developing policies around the transfer from home to hospital. They are also appropriate for transfer from a free-standing birth center to hospital.
The guidelines include model practices for the midwife and the hospital staff. Some guidelines include the efficient transfer of records and information, a shared-decision making process among hospital staff and the transferring family, and ongoing involvement of the transferring midwife as appropriate.
"When the family sees that their midwife trusts and respects the doctor receiving care, that trust is transferred to the new provider," said Dr. Ali Lewis, a member of the HBCS Collaboration Task Force. She became involved with the work of the committee in part because of her experiences with a transfer that was not handled optimally. "It is rare that transfers come in as true emergency. But when they do, if the midwife can tell the family she trusts my decisions, then I can get consent much more quickly, which results in better care and higher patient satisfaction."
The guidelines also encourage hospital providers and staff to be sensitive to the psychosocial needs of the woman that result from the change of birth setting.
"When families enter into the hospital and feel as if things are being done to them as opposed to with them, they feel like a victim in the process," said Diane Holzer, LM, CPM, PA-C, and the chair of the HBCS Collaboration Task Force. "When families are incorporated in the decision-making process, and feel as if their baby and their body is being respected, they leave the hospital describing a positive experience, even though it wasn't what they had planned."
The guidelines are open source, meaning that hospitals and practices can use or adapt any part of the guidelines. The Home Birth Summit delegates welcome endorsements of the guidelines from organizations, institutions, health care providers, and other stakeholders.
References
Cornthwaite, K., Edwards, S., & Siassakos, D. (2013). Reducing risk in maternity by optimising teamwork and leadership: an evidence-based approach to save mothers and babies. Best Practice & Research Clinical Obstetrics & Gynaecology, 27(4), 571-581.
Cheyney, M., Bovbjerg, M., Everson, C., Gordon, W., Hannibal, D., & Vedam, S. (2014). Outcomes of Care for 16,924 Planned Home Births in the United States: The Midwives Alliance of North America Statistics Project, 2004 to 2009. Journal of Midwifery & Women's Health.
Guise, J. M., & Segel, S. (2008). Teamwork in obstetric critical care. Best Practice & Research Clinical Obstetrics & Gynaecology, 22(5), 937-951.
Vedam S, Leeman L, Cheyney M, Fisher T, Myers S, Low L, Ruhl C. Transfer from planned home birth to hospital: inter-professional collaboration leads to quality improvement . Journal of Midwifery and Women's Health, November 2014, In Press.
About the Authors: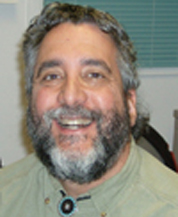 Dr. Lawrence Leeman, MD, MPH/Medical Director, Maternal Child Health, received his degree from University of California, San Francisco in 1988 and completed residency training in Family Medicine at UNM. He practiced rural Family Medicine at the Zuni/Ramah Indian Health Service Hospital for six years. He subsequently earned a fellowship in Obstetrics. He is board certified in Family Medicine. He directs the Family Medicine Maternal and Child Health service and fellowship and co-medical director of the UNM Hospital Mother-Baby Unit. Dr. Leeman practices the family medicine with a special interest in the care of pregnant women and newborns. He is Medical Director of the Milagro Program that provides prenatal care and maternity care services to women with substance abuse problems. Dr. Leeman is a Professor in the Departments of Family & Community Medicine, and Obstetrics and Gynecology. He is currently the Managing Editor for the nationwide Advanced Life Support in Obstetrics (ALSO) program. Areas of research include rural maternity care, pelvic floor outcomes after childbirth, family planning, and vaginal birth after cesarean (VBAC). Clinic: Family Medicine Center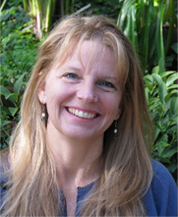 Diane Holzer, LM, CPM, PA-C, has been a practicing midwife for over 30 years with experience in both home and birth center. She was one of the founding women who passionately created an infrastructure for the integration of home birth midwifery into the system. She sat on the Certification Task Force which led to the CPM credential and also was a board member of the Midwifery Education and Accreditation council for 13 years. She served the Midwives Alliance of North America on the board for 20 years and is the chair of the International Section being the liaison to the International Confederation of Midwives. Diane is the Chair of the Collaboration Task Force of the Home Birth Summit and currently has a home birth practice and works as a Physician Assistant doing primary health care in a rural Family Practice clinic.