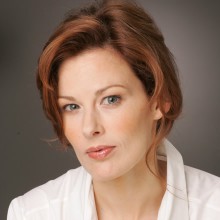 The countdown to the Lamaze/ICEA 2015 Conference in Las Vegas is in single digits and the excitement is building. I recently had an opportunity to interview plenary conference speaker Elan McAllister, founder of Choices in Childbirth, an education and advocacy group for pregnant people and their families. Elan will be opening the conference with her plenary session "No Day But Today" and I am very excited to hear her presentation as she shares how we all can make a difference in birth outcomes and experiences for parents and babies. Still time to register if you have the flexibility to join us in Las Vegas. A joint Lamaze International/ICEA conference means great networking opportunities, plenty of continuing education and two great organizations coming together to collaborate on the things that matter.
Sharon Muza: You have long been involved in theater and then went on to found Choices in Childbirth. Do you see any commonalities between a theater production and a birth? In the way one prepares for both? In what is needed to be "successful" in both?
EMc: There are so many similarities! Essentially, both are acts of creation. My role (and its been my honor) in both theater and birth has been to hold space for creation to unfold. Bringing something new into the world, whether a new life or a work of art, challenges us in remarkable ways. It takes tremendous courage to let your self be vulnerable to the creative process and I believe that no one should do it alone. As a producer, I have supported artists and encouraged them to believe in themselves and connect with their voice and vision. As a doula, I have supported women and encouraged them to own their power in birth.
SM: I have had the deepest respect for Choices in Childbirth and have so appreciated their invaluable consumer booklets that have been a part of my client and student information packets for many years. Can you share some of the feedback you have gotten from both consumers and professionals regarding their value?
EMc: Thank you so much and I'm thrilled to hear that the Guide to a Healthy Birth has been useful to you! Over the years we've distributed thousands of Guides all across the country and have had the most remarkable feedback. Women have told us that it opened a door and encouraged them to think more deeply about their birth choices. Many have referred to it as their birth bible. We worked really hard to create something that would be useful to any woman who picked it up – regardless of her birth choices. We wanted to create something that would be respected by the birth community but that could be embraced by the mainstream. I think we succeeded in that goal and it truly warms the heart to know that something you've created has made a difference to people.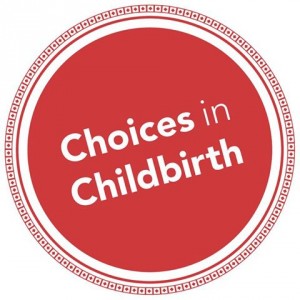 SM: Choices in Childbirth has been a leader in maternity care reform and has long been committed to consumer education. The CiC organization along with other maternal-infant health advocates have consistently raised their voices to help improve outcomes for mothers and babies in our country. When you look at all of the programs that CiC has had a hand in, can you share what has made you the most proud? What has been the most challenging?
EMc: Thank you for this opportunity to reflect on the work that CiC has done over the last 12 years and to feel profound gratitude to all of the people who have contributed to CiC's successes. When you're in the middle of things, you sometimes lose perspective, so I am grateful for this chance to reflect. In this moment, I'm most proud of the work we did last year to petition the city to reopen the labor and delivery services at North Central Bronx Hospital (NCBH). For over 30 years, NCBH provided high quality, teamed-based midwifery care to an at risk population in the Bronx. Women who were used to an impersonal, clinic-based health care experience received personalized and continuous care at NCBH with midwives that they were able to build relationship and trust with. While cesarean section rates were skyrocketing all across the city and the nation, NCBH maintained a c-section rate of about 17%, largely due to the fact that 85-90% of births there were attended by midwives. When the services were suddenly closed in 2013, CiC joined a coalition of community organizers that worked together for nearly a year to demand not only that L&D services be returned to the community, but that the midwifery program be returned in tact. Together with local community members and organizations, we were able to make such a compelling argument to the city that they not only reopened the services but invested a million dollars in upgrading the facility!
SM: How do you think childbirth educators can help families to understand the family's critical role and rights in shared decision-making and informed consent?
EMc: This is such a challenge. We are all faced with the frustrating reality that a huge percent of birthing families are scared about birth and feel most comfortable turning the experience and power over to the "experts." Negative reinforcement in the form of, say, warning them about the routine overuse of unnecessary medical interventions will typically shut them down further. I have found that the most effective way to encourage families to be more engaged in the decision making process is to inspire them. Fear of birth is prevalent in our culture and fear shuts us down. The only way to overcome that fear is to awaken families to the deep, essential truth that birth is a sacred, powerful and profoundly important life experience. Be the voice of awe and wonder that inspires them to show up fully and take a higher level of interest and responsibility for this miraculous event in their lives.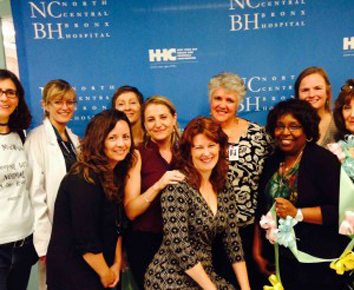 SM: If a childbirth educator wanted to spend time (or increase their current level of involvement) in the birth advocacy role – what do you suggest they consider doing on both a local and on a national level? How could they get effectively get involved?
EMc: I love this question and I will be talking a lot about this at the conference. There is both inner and outer work that needs to happen in order for childbirth educators, (and all birth workers) to better engage in birth advocacy work. The inner work consists of two important shifts – 1) Step into the role of Consumer Advocate. Recognize that you are in a critical and powerful position to amplify the voices of the women and families that you are in direct contact with and 2) Become a Bridge Builder. If we're going to have an impact on the system we must let go of the "us vs. them" victim mentality and start building relationships with decision makers.
The Affordable Care Act offers countless opportunities for us to engage and impact health care reform. I'll be talking more at the conference about how to take advantage of this important moment as well as providing examples of work that CiC has been doing over the last couple of years.
SM: What are the three most important things that families can do to help ensure that their birth experience is both safe and healthy as well as positive?
EMc: 1) Be well informed and in touch with your desires and beliefs so that you can create and communicate a clear vision for your birth.
2) Choose the provider, setting and birth team that will give you the best opportunity to realize the birth that you've envisioned.
3) Let go and surrender. Trust that you have done all that you can, you are stepping into a divine mystery that cannot be controlled and that will unfold exactly as it is meant to.
SM: Can you share a little about how you made the switch from theater producer to tireless advocate for families during their childbearing years? Were you always drawn to birth and birth advocacy and women's rights? Or was that a "role" you grew into after experiencing specific events in your life?
EMc: I became involved with both theater and birth at around the same time, about 20 years ago. My early career as a professional dancer lead me to theater production right around the time that the young feminist in me picked up a book on midwifery and had her mind blown! I juggled these two passions/ straddled these two worlds for about 15 years before retiring from producing 5 years ago. Though I turned Choices in Childbirth over to new leadership last Fall, I remain devoted to my calling in service of women, babies and families.
SM: What are you looking forward to most about being a plenary speaker and presenting to the Lamaze/ICEA 2015 conference attendees?
EMc: It's always a pleasure to speak to a receptive, well informed audience! I look forward to sharing ideas and learning from my peers.