I have immensely enjoyed my time with Science and Sensibility! Thank you for the support and comments throughout the month of March. As my assignment draws to a close, I would like to introduce to you our newest Guest Community Manager, Kathy Morelli:
Kathy is a Licensed Professional Counselor in Wayne, NJ and the Director of BirthTouch, LLC®. She provides Marriage and Family Counseling in Wayne, New Jersey with a special interest in perinatal mood disorders, sexual abuse and its impact on parenting. EMDR is one of the mindbody therapies she uses to address trauma. In addition, private childbirth education is available for those suffering from depression, anxiety or trauma. Kathy supports women & families in all birth & parenting choices, as she believes safe and loving parenting occurs on a contiuuum of good-enough, normal behaviors.
At her BirthTouch® website, she offers a private online support group for those suffering from perinatal mood disorders called BirthTouch® Social Connect. She blogs about the emotions of pregnancy, birth, postpartum and couples. Kathy is the author of BirthTouch® Shiatsu and Acupressure for the Childbearing Year and BirthTouch® Healing for Parents in the NICU. Kathy has lectured on BirthTouch® at the University of Medicine and Dentistry of New Jersey's Semmelweis Conference for Midwifery, several birth conferences, including BirthWorks®, HypnoBirthing®, at midwifery schools, and at Postpartum Support International's Annual 2011 Conference. She presents trainings to allied health/birth organizations about maternal mental health, family systems and good-enough parenting and is found on web media, such as PBS' This Emotional Life, writing and speaking about this subject. She is a CEU provider for DONA International. She volunteers on Postpartum Support International's warmline.
Kathy founded and co-moderates #MHON , a psycho-educational and supportive Twitter chat led by credentialed Mental Health professionals around mental health issues, hoping to reduce the stigma around mental illness.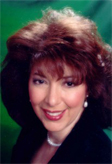 Welcome aboard Kathy! Best wishes for the month of April.