Attorney and Lactation Consultant Liz Brooks, President of the International Lactation Consultant Association, takes a look at the issues that childbirth professionals might want to consider before sharing information on a social media platform like Facebook, Twitter, Instagram, Pinterest or others. Do you follow the HIPAA guidelines, even if you are not bound to do so? What has been your experience? Please share your thoughts and experiences in our comments section. – Sharon Muza, Science & Sensibility Community Manager.
By Liz Brooks, JD IBCLC FILCA

Is it ever ethical for a healthcare provider (HCP) to post a photograph or video of a patient on a website or Facebook page? My first reaction is "Heck No!," but the question deserves a deeper look, especially since social media platforms serve as a predominant means of communication, marketing and information-sharing. It is the way we can speak to today's mothers, and it is the way they insist on reaching us.
Privacy and confidentiality are hallmarks of the traditional healthcare professions. I am an International Board Certified Lactation Consultant (IBCLC), and right there, in my ethical code (called the IBLCE Code of Professional Conduct for IBCLCs, or CPC), it says at Principle 3 "Preserve the confidentiality of clients." Further, I am required under the CPC (a mandatory practice-guiding document) to "Refrain from photographing, recording or taping (audio or video) a mother or her child for any purpose unless the mother has given advance written consent on her behalf and that of her child." 2011 IBLCE CPC, 3.2. Translation: If I want to take a picture of a mother for any reason at all (to document healing of a damaged nipple, perhaps), even if I drop it into a patient folder only I will ever see, and which I lock away in a file cabinet, I had better get the mother's written consent first.
But what about a doula or childbirth educator? Are doulas or educators considered "healthcare providers" in the way a doctor, nurse, midwife or IBCLC would be? Or are they removed from the rules in healthcare?
The Childbirth and Postpartum Professional Association (CAPPA) describes the doula as an important informational and emotional link between the pregnant/laboring woman and her healthcare providers … a part of the birth team. DONA International, another doula organization, describes the role as "a knowledgeable, experienced companion who stays with [the mother] through labor, birth and beyond."
This is what else we learn from CAPPA and DONA International: It is clear that privacy of the mother is paramount. Any person who is certified through CAPPA is expected to follow a Code of Conduct that is quite plain in its requirement to protect privacy: "CAPPA certified professionals will not divulge confidential information received in a professional capacity from their clients, nor compromise clients' confidentiality either directly or through the use of internet media such as Facebook or blogs." (Page 1, Bullet 4, CAPPA Code of Conduct.) The Code of Ethics from DONA International echoes this requirement: "Confidentiality and Privacy. The doula should respect the privacy of clients and hold in confidence all information obtained in the course of professional service." (DONA Int'l Code of Ethics Birth Doula, 2008.)
Childbirth educators are held to a similar standard. Lamaze International, which offers an international certification for those who are working with pregnant women and their families, has a Code of Ethics for its Certified Childbirth Educators. That Code indicates "Childbirth educators should respect clients' right to privacy. Childbirth educators should not solicit private information from clients unless it is essential to providing services. Once a client shares private information with the childbirth educator standards of confidentiality apply." (Standard 1.07, 2006 Code of Ethics, Lamaze International.)
So it seems that healthcare providers, childbirth educators and doulas alike should NOT be posting pictures of their clients/patients on the Internet. So why are we seeing so many of them?
Because if the mother agrees to have her picture or personal information shared, her informed consent changes everything. The notion of protecting privacy is that the patient or client ought to be in control of whatever information gets shared with the outside world. Anyone who has attended a conference, and benefited from education that included clinical photographs, knows that some clients/patients are willing to allow their images to be seen by others. They may require conditions of use (i.e. do not show the face), but they willingly agree.
"So all I have to do is just ask the mother?" you wonder. Well … not so fast. Some other considerations may (dare I say it?) cloud the picture:
Some healthcare providers, hospitals or birth facilities may have rules of their own affecting whether or not images may be taken, by you or even the family. You will need understandings and consent up front, often signed on forms as proof, before you can whip out the smart phone.
If the doula or childbirth educator has a professional, business relationship with other healthcare providers, or healthcare facilities, she may well be considered a "business associate" for purposes of the privacy-protecting sections of the Health Insurance Portability and Accountability Act (HIPAA), and its first cousin in enforcement, the Health Information Technology for Economic and Clinical Health Act(HITECH). Under HIPAA/HITECH "business associates" who have ANY kind of access to patient information (like: name and address) are held to the same standard for privacy as the healthcare provider. And if there are breaches of privacy, both the business associate AND the HCP are held liable. Enforcement actions recently have included actions against small practices, including the levying of some hefty fines. The person working with the family, who has a professional relationship with a covered entity under HIPAA, should be certain that her own business associate agreement is up-to-date and signed. It is important that she respect the requirements set by her (probably skittish) business partner, before she seeks the mother's consent.
Make sure you and the mother are very clear in your understanding of what her "consent" really means. Many a mother has been disappointed that her great and wonderful news announcing her baby came from someone else first … even if the plan all along was to have everyone share the great news once mom revealed it.
Discuss all the possibilities with the patient/client. Who can publicly discuss the pregnancy/birth/sonogram? Who can take and post pictures? What and who can be included in the pictures (faces, body parts, location-identifying background all matter). Who can text? Who can tweet? Is a link back to a website or Facebook page by the mother required? When can all of this take place?
As a savvy advocate for the mother, you may want to suggest that she have these same discussions with her own circle of family and friends. While they will not be held to the legal and ethical standards required of a doula or HCP, the disappointment will be no less acute for the mother if the glorious news of her pregnancy or birth is spilled by a friend, first.
As doulas, childbirth educators, IBCLCs and HCPs who work in maternal-child health, we are privileged to be willingly called into the intensely personal and life-changing events that pregnancy, birth and early parenting represent. Our need to respect the wishes, dignity and privacy of the family are not diminished because modern technology makes news-sharing so easy.
About Liz Brooks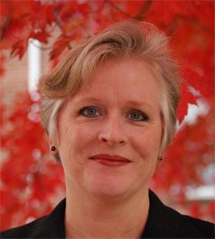 Liz Brooks, JD, IBCLC, FILCA, is a lawyer (since 1983) and earned her International Board Certified Lactation Consultant credential in 1997 after several years as a lay breastfeeding counselor. Before she left the practice of law, Liz worked as a criminal prosecutor, a lobbyist and a litigator, with a focus on ethics and administrative law. That expertise followed her to lactation: She wrote the 2013 book, "Legal and Ethical Issues for the IBCLC," and was lead author for one ethics chapter in each of three other books.
Liz is on the ILCA Board of Directors (President 2012-2014). She was designated Fellow of the International Lactation Consultant Association (FILCA) in 2008. She currently is the United States Lactation Consultant Association Alternate to the United States Breastfeeding Committee and is an Elected Representative on their Board of Directors (2012-14). Liz can be reached through her website.