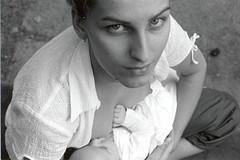 Are you a lactation consultant, teach breastfeeding classes or work with new mother-baby dyads during the breastfeeding period? The International Lactation Consultant Association (ILCA) is offering *free* live continuing education webinars. These webinars are taught by experts on the various topics and offered in English, Spanish and French. Continuing education credits are available for a fee for those who need the ILCA hours, but others may attend the webinars at no cost.
The next webinar is scheduled for November 20th at 10:00 AM EST and the topic is "New Perspectives on Breastfeeding and Alcohol" presented by Ted Greiner, PhD. For more information, to register, and learn about what other topics might be available in the future, click over to the ILCA webinar website, and check there frequently to see new free webinar offerings.
Questions about how to register, problems, concerns, handouts, contact hours, etc for the ILCA Webinars should be directed to the ILCA staff. More info here.