The 2012 Lamaze Innovative Learning Forum is scheduled for October 26-28 in Nashville, TN and now is the time to sign up for this exciting learning and networking opportunity. This year's conference theme is "Safe and Healthy Birth: The Music of Our Head, Heart and Hands" and Lamaze International is offering a new approach, which includes more opportunities for interaction among attendees with lower costs and less time away from work and family. Contact hours good for Lamaze, Nursing, ACNM, IBCLC re-certifications will be awarded for attendance at this continuing education event.

The internationally recognized General Session speakers include Ina May Gaskin, (Birth Works, Why Don't More People in the U.S. Know it?), Dr. Jack Newman, (The First Hour), Steven B. Frye, (Adult Learning and Conceptual Change: Putting Theory to Practice), and Abby Epstein, (The Accidental Birth Advocate).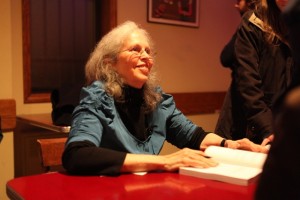 In between general sessions, you will be treated to Interactive Learning Sessions, where the topics of Maternal Safety, Infant Safety and Evidenced Based Teaching and Practice will be highlighted in the categories of Head, Heart and Hands. Leave these sessions full of ideas to take back with you and implement to make your classes, client relationships and professional knowledge more effective and useful to all.
Morning Learning Sessions, Exercise Sessions, Film and Poster Presentations and a full Exhibit Hall present additional opportunities to learn, shop, connect and participate in all the 2012 Lamaze Innovative Learning Forum has to offer.
The social event of the conference, "Papas and Mamas Sing For Healthy Birth" Benefit Concert is a partnership between Lamaze International and Attachment Parenting International to benefit and celebrate healthy birth scheduled for Saturday evening. The concert will feature Grammy winner Delbert McClinton and The McCrary Sisters.
You can save $145 dollars on the forum registration fee if you register by Monday, September 24, 2012, when "early bird" registration closes. This represents significant savings and a great value for your continuing education and conference dollars.
Choose to attend the pre-Forum workshops and attend a Lamaze Childbirth Education Seminar facilitated by DUKE AHEC or the Lamaze Evidenced-Based Nursing Care: Labor Support Skills Workshop facilitated by Judith Lothian and take advantage of the bundled registration fee for the specialized workshops and the 2012 Forum, saving yourself $100 in the process.
Stay a few extra days in Nashville and treat yourself to a DONA International Birth Doula Workshop led by Patricia Predmore, DONA International Birth Doula Mentor. Attendance at this workshop and the Forum saves you $50 over purchasing the two registrations separately.
Click here to register for the conference and get "early bird" rates when you register to attend by September 24, 2012. You can also connect with other Forum attendees to find a roommate or two to share in your hotel costs at the beautiful Sheraton Nashville Downtown Hotel and take advantage of the special Lamaze Forum room rate. You do not want to miss the childbirth education event of the year. Sign up now.