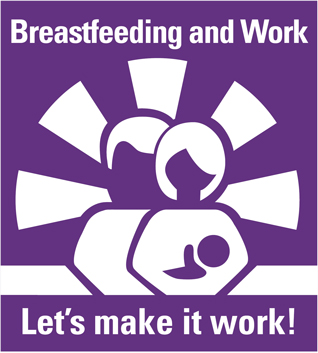 August 1-7th, 2015 is World Breastfeeding Week and is coordinated by the World Alliance for Breastfeeding Action (WABA). WABA is a global network of individuals & organizations concerned with the protection, promotion & support of breastfeeding worldwide. World Breastfeeding Week is traditionally celebrated annually the first week of August and this year's theme – "Breastfeeding and Work- Let's Make It Work!"
As childbirth educators and birth professionals, we are working with expectant families in the weeks and months leading up to birth, and then often in the early weeks of parenting. During that time, returning to work is often a distant thought, as families struggle to navigate the labor and birth experience and transition to life with a new baby. Most of the breastfeeding topics we cover in class and one-on-one with families are of the need to know variety that helps them get breastfeeding off to a good start. If there is even enough time to touch on returning to work as a breastfeeding parent, it is brief and quick due to time limitations and current concerns.
The reality is that most breastfeeding parents return to work. This return to formal or informal work may occur earlier than parents would have liked due to financial concerns, lack of paid (or unpaid leave) from employers, professional pressures and expectations, as well as family and society demands. The struggle to maintain an adequate supply of expressed breastmilk and to continue to breastfeed is real and affects many, many families worldwide. Issues include an unsupportive workplace, insufficient time and an inadequate or inappropriate place to express milk that can be bottle fed to their child, and an unwelcome environment to be able to nurse their child, if the child can be brought to the workplace.
Childbirth educators may not have time in our routine breastfeeding class to address many of the issues and concerns that these families face when they return to work. The typical breastfeeding class is geared for the initial days and weeks with a newborn. Educators can provide take home resources in the form of handouts and useful links that can help families to navigate returning to work successfully, minimizing impact on the breastfeeding dyad.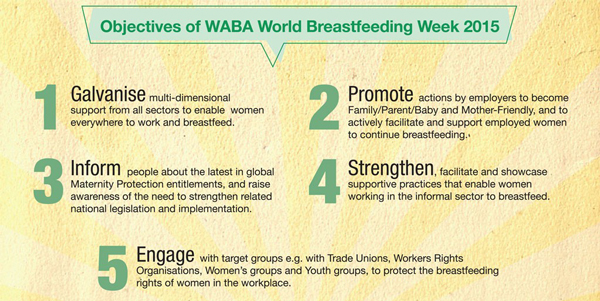 Additionally, you might consider preparing a stand-alone class that runs a couple of hours geared specifically for the parent who is returning to work and hoping to continue to breastfeed. This might be offered for families to attend while still pregnant or after their baby arrives and they are facing the fact that they are going to be returning to work sooner rather than later. Do you currently already teach such a class in your community? How do you market it? How is it received? Can you share some of your objectives and favorite resources for the Return to Work class that you teach in our comments section below?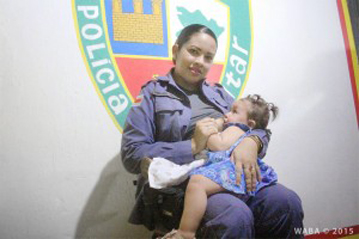 Continuing to breastfeed after returning to work benefits businesses as well as mothers, babies and families by providing a three to one Return on Investment (ROI) through lower health care costs, lower employee absenteeism rates due to babies that are healthier, requiring less sick leave, lower turnover rates, and higher employee productivity and loyalty.
Here is some useful information and resources that I have gathered in one location that you may want to share with your students and families, in order to help them make a smooth transition when they return to work as a breastfeeding family.
Many of these websites also provide information in Spanish and other languages as well.
Lamaze International President Robin Elise Weiss has created a new "From the President's Desk" video – "Tips for Breastfeeding Success" that you can share with parents. While not specifically about breastfeeding while working, helping families get off on the right foot with a solid breastfeeding relationship can help parents to feel confident that they are meeting their baby's nutritional needs right from the start and that can continue once they return to work. You can also direct families to Lamaze International's online breastfeeding class, where additional information and resources can be found. Finally, consider encouraging parents to download our new free Pregnancy to Parenting app which contains evidence based and easily accessible information on many topics includingbreastfeeding as well as useful app features like a breastfeeding and diaper log and additional resources.
How are you celebrating World Breastfeeding Week in your community? Share your activities and ideas in the comments section below and thank you so much for all you do to support breastfeeding with the families you work with.