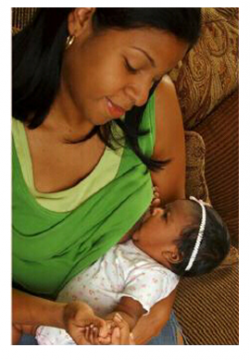 August has been designated as World Breastfeeding Month, and Science & Sensibility was happy to recognize this with a post earlier this month that included a fun quiz to test your knowledge of current breastfeeding information. Today, we continue on this topic and celebrate Black Breastfeeding Week 2014 with a post from regular contributor, Kathleen Kendall-Tackett, Ph.D., IBCLC, FAPA sharing information about the increased breastfeeding rates rates among African American women. Kathleen also discusses some of the areas where improvements can help this rate to continue to increase.
Celebrating Successes
Many exciting changes occurred in 2013 in the breastfeeding world. One of the best trends was the increase in breastfeeding rates in the African American community. The CDC indicated that increased breastfeeding rate in African American women narrowed the gap in infant mortality rates. As the CDC noted:
From 2000 to 2008, breastfeeding initiation increased…from 47.4% to 58.9% among blacks. Breastfeeding duration at 6 months increased from…16.9% to 30.1% among blacks. Breastfeeding duration at 12 months increased from… 6.3% to 12.5% among blacks.
Much of this wonderful increase in breastfeeding rates among African Americans has come from efforts within that community. In 2013, we saw the first Black Breastfeeding Week become part of World Breastfeeding Week in the U.S. Programs, such as A More Excellent Way, Reaching Our Sisters Everywhere (ROSE), and Free to Breastfeed, offer peer-counselor programs for African American women.
We can celebrate these successes. But there is still more to do. Although the rates of infant mortality have dropped, African Americans babies are still twice as likely to die. In addition, although rates of breastfeeding have increased among African Americans, they are still lower than they are other ethnic groups.
For each of the 2000–2008 birth years, breastfeeding initiation and duration prevalences were significantly lower among black infants compared with white and Hispanic infants. However, the gap between black and white breastfeeding initiation narrowed from 24.4 percentage points in 2000 to 16.3 percentage points in 2008.
Barriers to Overcome
In order to continue this wonderful upward trend in breastfeeding rates, we need to acknowledge possible barriers to breastfeeding among African American women. Here are a couple I've observed. They are not the only ones, surely. But they are ones I've consistently encountered. They will not be quick fixes, but they can be overcome if we recognize them and take appropriate action.
1) Pathways for IBCLCs of Color
In their book, Birth Ambassadors: Doulas and the Re-Emergence of Women-Supported Birth in America, Christine Morton and Elayne Clift highlight a problem in the doula world that also has relevance for the lactation world: most doulas (and IBCLCs) are white, middle-class women. And there is a very practical reason for this. This is the only demographic of women that can afford to become doulas (or IBCLCs). The low pay, or lack of job opportunities for IBCLCs who are not also nurses, means that there are limited opportunities for women without other sources of income to be in this profession. Also, as we limit tracks for peer-counselors to become IBCLCs, we also limit the opportunities for women of color to join our field. I recently met a young African American woman who told me that she would love to become an IBCLC, but couldn't get the contact hours needed to sit for the exam. That's a shame. (I did refer her to someone I knew could help.)
2) We need to have some dialogue about how we can bring along the next generation of IBCLCs. We need to recognize the structural barriers that make it difficult for young women of color to enter our field. ILCA has started this dialogue and held its first Lactation Summit in July to begin addressing these issues.
These discussions can start with you. Sherry Payne, in her recent webinar, Welcoming African American Women into Your Practice, recommends that professionals who work in communities of color find their replacement from the communities they serve. Even if you only mentor one woman to become an IBCLC, you can have a tremendous impact in your community. If we all do the same, we can change the face of our field. (Note, here is a wonderful interview with Sherry as she discusses "Fighting Breastfeeding Disparities with Support.")
3) Bedsharing and Breastfeeding
This is an issue that I expect will become more heated over the next couple of years. But it is a reality. As we encourage more women to breastfeed, a higher percentage of women will bedshare. As recent studies have repeatedly found, bedsharing increases breastfeeding duration. This is particularly true for exclusive breastfeeding.
Bedsharing is a particular concern when we are talking about breastfeeding in the African American community. Of all ethnic groups studied, bedsharing is most common in African Americans. It is unrealistic to think that we are going to simultaneously increase breastfeeding rates while decreasing bedsharing rates in this community. The likely scenario is that breastfeeding would falter. It's interesting that another recent CDC report, Public Health Approaches to Reducing U.S. Infant Mortality, talks quite a bit about safe-sleep messaging, with barely a mention of breastfeeding in decreasing infant mortality. A more constructive approach might be to talk about being safe while bedsharing. But as long as the message is simply "never bedshare," there is likely to be little progress, and it could potentially become a barrier to breastfeeding.
Reason to Hope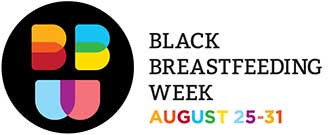 Even with these barriers, and others I haven't listed, Baby-Friendly Hospitals are having a positive effect. When hospitals have Baby-Friendly policies in place, racial disparities in breastfeeding rates seem to disappear. For example, a study of 32 U.S. Baby-Friendly hospitals revealed breastfeeding initiation rates of 83.8% compared to the national average of 69.5%. In-hospital exclusive breastfeeding rates were 78.4% compared with a national rate of 46.3%. Rates were similar even for hospitals with high proportions of black or low-income patients (Merewood, Mehta, Chamberlain, Phillipp, & Bauchner, 2005). This is a very hopeful sign, especially as more hospitals in the U.S. go Baby-Friendly.
http://kcur.org/post/kc-group-fights-breast-feeding-disparities-education-support
In summary, we have made significant strides in reducing the high rates of infant mortality, particularly among African Americans. I am encouraged by the large interest in this topic and the number of different groups working towards this goal. Keep up the good work. I think we are reaching critical mass.
Additional resource: Office of Women's Health, U.S. Department of Health & Human Services Breastfeeding Campaign for African American families.
References
Merewood, A., Mehta, S. D., Chamberlain, L. B., Phillipp, B. L., & Bauchner, H. (2005). Breastfeeding rates in U.S. Baby-Friendly hospitals: Results of a national survey. Pediatrics, 116(3), 628-634.
Reprinted with permission from Clinical Lactation, Vol. 5-1. http://dx.doi.org/10.1891/2158-0782.5.1.7
About Kathleen Kendall-Tackett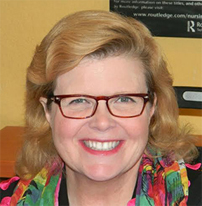 Kathleen Kendall-Tackett, Ph.D., IBCLC, FAPA is a health psychologist, International Board Certified Lactation Consultant and Fellow of the American Psychologial Association in both the divisions of Health and Trauma Psychology. Dr. Kendall-Tackett is President-Elect of the Division of Trauma Psychology, Editor-in-Chief of Clinical Lactation, clinical associate professor of pediatrics at Texas Tech University Health Sciences Center, and Owner/Editor-in-Chief of Praeclarus Press, a small press specializing in women's health. Dr. Kendall-Tackett has authored more than 310 articles or chapters and is the author or editor of 22 books on women's health, maternal depression, family violence and breastfeeding. Dr. Kendall-Tackett and Dr. Tom Hale received the 2011 John Kennell and Marshall Klaus Award for Research Excellence from DONA International. You can find more from her at Uppity Science Chick